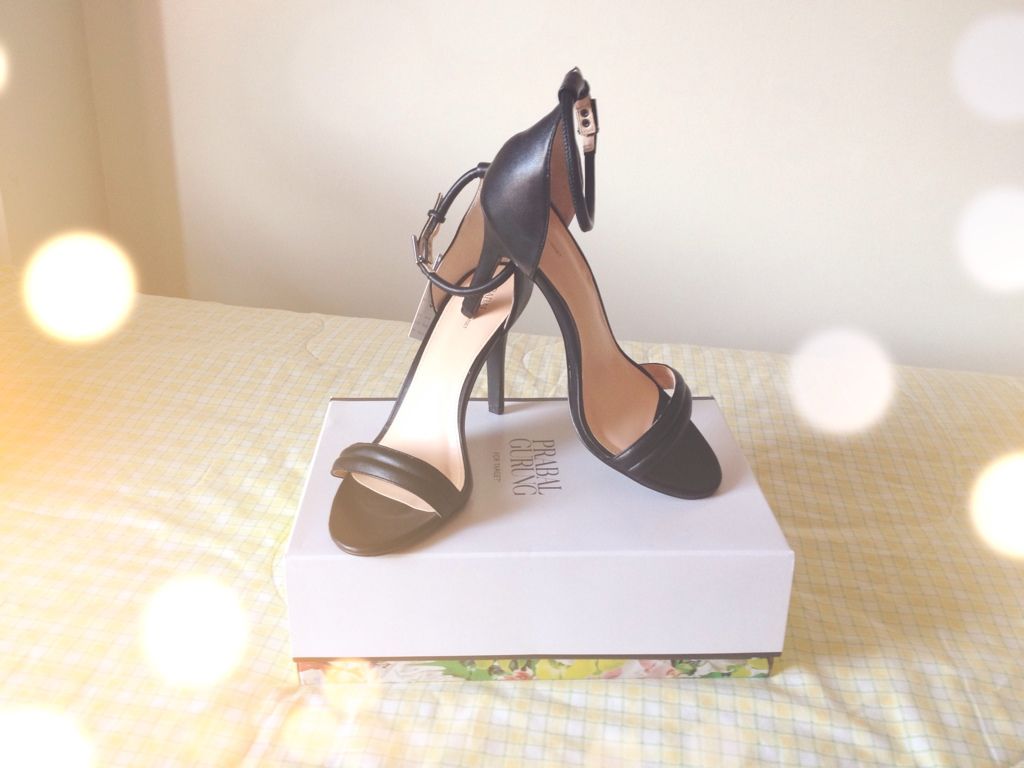 HERE IT IS. The shoes that I've been looking for, yet I never seemed to find. Perhaps finding these shoes are like finding the perfect man. I spent almost a year trying to find shoes that were simple, comfortable, and that just felt right. I tried a TON of heels everywhere I went, but still, I never lucked out. With guys, things aren't really much different. If it feels right, then it must be right, but you have to be willing to give all of the other shoes guys a try in order to find out.
Luckly for me, I did fall in love this Valentine's Day. His name is Prabal Gurung. Sigh...
After getting a notice from Target.com that my order had arrived to campus, I ran to the mail room, picked up my box, ran back, and literally tore off the box like 5 year-old tears up her presents on her birthday. It was as if I had lost control of all of my senses and transformed into this savage woman with one objective in mind: The Shoes.
I can now say I've fallen head over
heels
.
AQUÍ ESTÁN. Los zapatos que he estado buscando, pero nunca me pareció encontrar. Tal vez la búsqueda de estos zapatos son como encontrar el hombre perfecto. Me pase casi un año tratando de encontrar zapatos que eran simples, cómodos y que se sintiera bien. Trate una TONELADA de tacones dondequiera que iba, pero aun así nunca tuve suerte. Con los chicos, las cosas no son realmente tan diferentes. Si se siente bien, entonces debe ser cierto, pero hay que estar dispuesta a dar la oportunidad a todos los muchachos zapatos para averiguarlo.
Por suerte para mi, me enamore este Día de San Valentín. Su nombre es Prabal Gurung. Sigh...
Después de recibir un aviso de Target.com que mi pedido había llegado a la escuela, corrí a la sala de correo, cojí mi caja, volví corriendo, y literalmente arranque la caja como una niña pequeña rompe sus regalos de cumpleaños. Era como si hubiera perdido el control de todos mis sentidos y me transforme en una mujer salvaje con un objetivo en mente: los zapatos.
Ahora puedo decir que me enamore locamente.